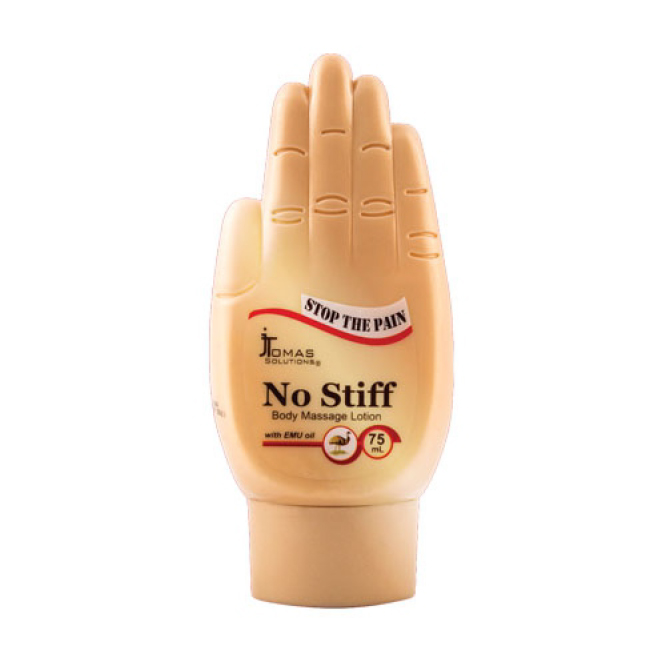 JTomas Solutions No STIFF BODY MASSAGE LOTION
is a dermatology tested, mild and gentle massage lotion for all ages that instantly relieves minor aches of the back, shoulders, ankles, knees or neck, sprains, bruises or muscle and joint pains.
A powerful and wonder lotion with EMU OIL in its purest form that soothes and relaxes stiff and painful bodily parts brought about by taxing activity, trauma or arthritis.
JTOMAS NO Stiff Body Massage Lotion also amazingly eases and promotes healing of minor burns, scratches, insect bites, and cracked skin.
Size:  75ml
INQUIRE