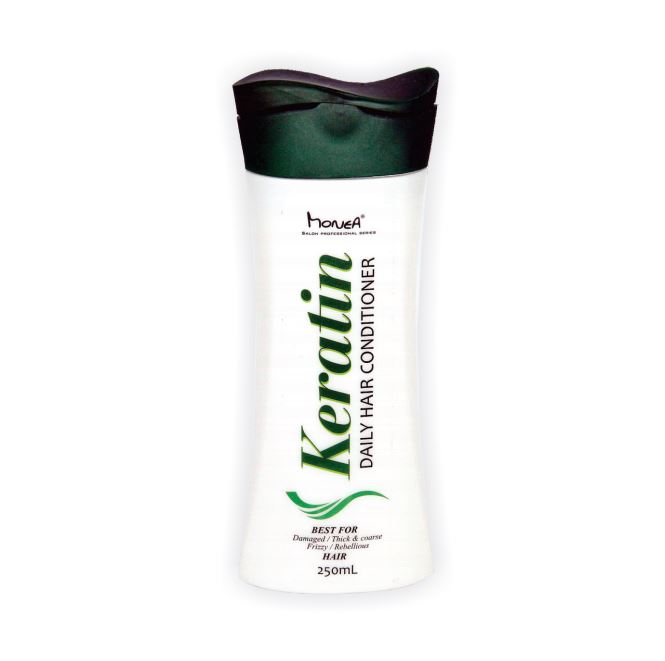 Monea Keratin Daily Hair Conditioner
An intense hair conditioning and smoothening rinse off lotion power packed with keratin.  Blended with olive oil, it re-seals the keratin on hair after Brazilian Blow Dry and to strengthen weakened or damaged hair after hair rebonding or relaxing.
MONEA  KERATIN Daily Hair Conditioner  is also a perfect follow through daily hair regimen for keratin blown dry,  rebonded or relaxed , straightened hair.
Size:  250ml
INQUIRE