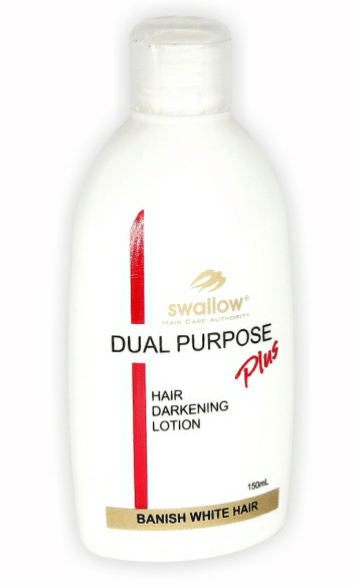 Swallow Dual Purpose Plus Hair Darkening Lotion
is a classic and potent hair lotion that holds style of hair without leaving any scum, with soft and polished finish.
Daily application of DUAL PURPOSE Plus  HAIR DARKENING LOTION , moisturizes the hair and gradually turns the gray to brown until it gets darker within 3 to 4 weeks.  The darkening process may take maximum of 6 weeks or more, depending on the frequency of application and the structure or condition of the hair. It is excellent and safe for men and women of all ages, giving hair the natural luster without the heaviness and greasy feel.
Size:  150ml
INQUIRE