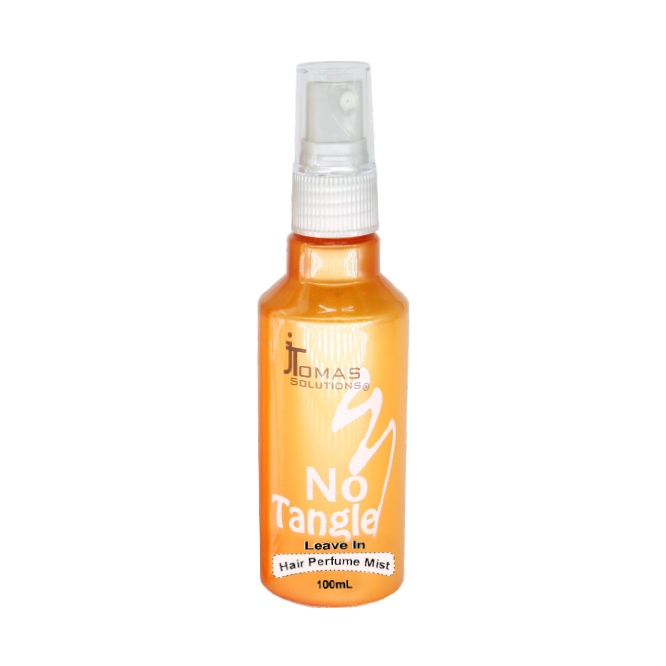 JTomas Solutions No Tangle Leave In Hair Perfume Mist
A weightless, pre-styling instant hair perfume conditioner that detangles hair without greasiness.  
Amazingly, JTOMAS Solutions NO TANGLE instantly revitalizes dry, damaged, and chemically-treated hair to an illuminating brilliance and vibrancy.
Transform your coarse, dry tresses into silky smooth lavish locks that rocks!!
Size:   100ml
INQUIRE